Overview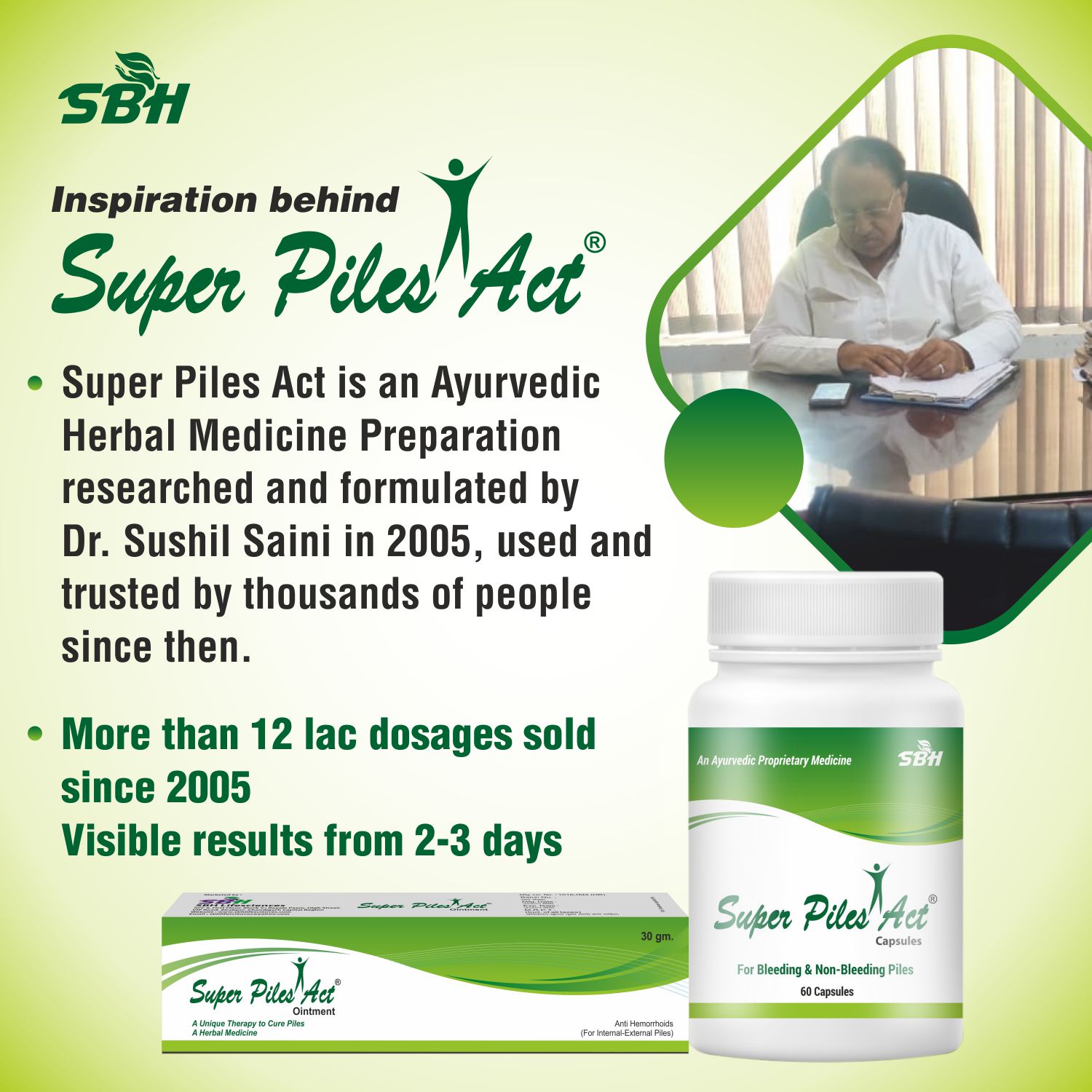 Trusted and recommended by renowned doctors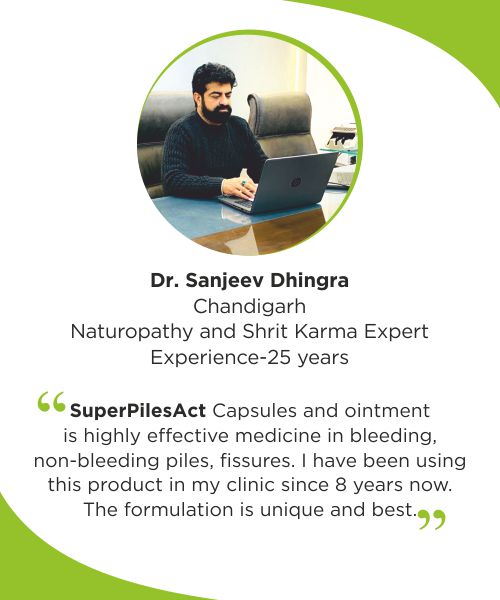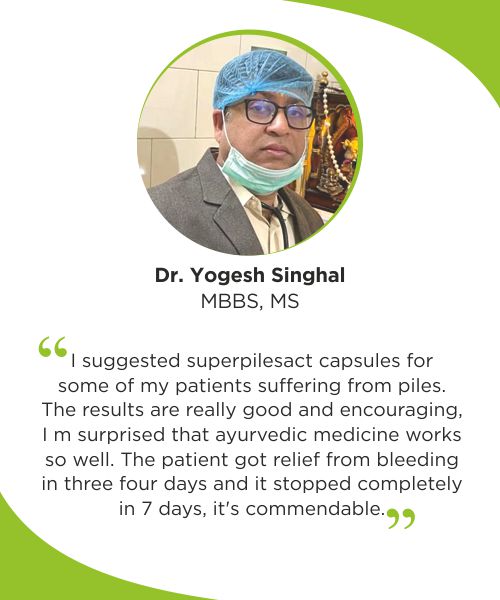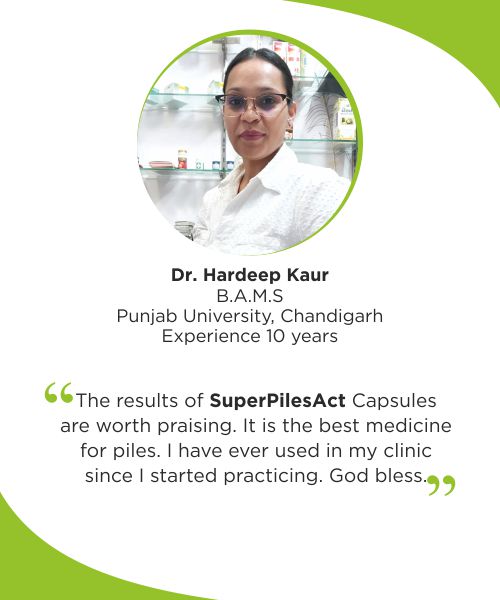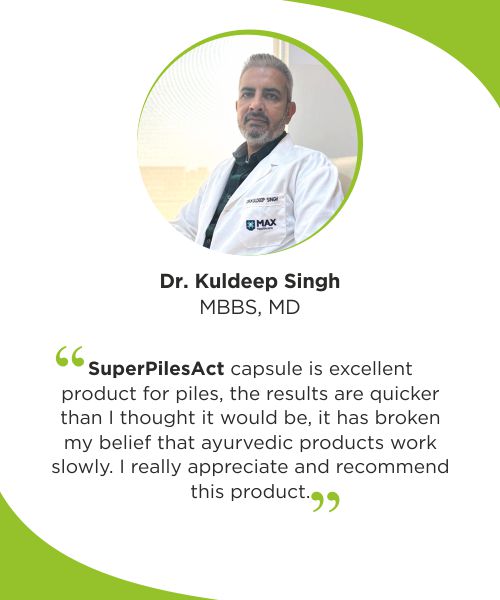 What is piles or hemorrhoids?
Every 2-3 out of 10 people suffer from constipation which leads to piles
Piles are the result of swollen veins in the anus and rectum which can cause tissue growth in and around the anal area. These growth vary in size and location
Types of piles
Internal piles: Internal piles occur with in the rectum and usually is not visible outside or externally. Internal piles are further divided into four categories
Grade 1 – Piles growth does not show much symptoms and do not protrude or come outside of the anus
Grade 2– In this case the piles may protrude from the anus but it can go back inside independently
Grade 3 – The piles prolapse outside of the anus and does not return independently, it goes inside when pushed manually
Grade 4 – The piles prolapse outside permanently and it can't be pushed back by hand or manually
External piles: In this condition piles form lumps outside the anal area which may vary in size. The external piles are very itchy and may be very painful too
What should I avoid if I have piles ?
White flour
Cheese
Chips
Fast food
Ice cream
Red meat
Processed foods ( hot dogs , burgers pizzas etc )
Too much coffee and alcohol
Avoid sitting in toilets for long periods and don't strain for stools
What shoud I eat when I have piles ?
Eating foods that are high in fibre can make stool softer and easier to pass.
Drink lots of fluids specially salted lassi ( butter milk)
Legumes and whole grains
Root vegetables specially radish or mooli
Apple
Cucumber and melons
Pears
Broccoli
Bananas
Bell peppers
Frequently Asked Questions
1. Does superpilesact work and in how many days we get results?

Superpiles act is an ayurvedic medicine prepared from highly effective herbs and it starts showing results in 2-3 day.

2. Does superpilesact cure fissure and fistula?

Yes superpilesact helps you to get relief from fissure and fistula.

3. How long I need to take product?

The recommended duration is 15 days but it can be extended until complete resolution of symptoms

4. Is superpiles act caps safe?

Yes its hundred percent herbal with no side effects.

5. Who can take it?

It can be taken by adult men and women. Prgnanat ,nursing women or indivisuals taking any other medication should consult physician before use.

6. Do I need to follow special diet while using the products?

Eat more of fibrous fruits and vegetables, use whole grain and legumes. Drink plenty of water, avoid spicy food.

7. I am on allopathic medicines. Can I take superpilesact capsules with it?

Yes , superpilesact is herbal medicine and has no interaction with allopathic medicines.