Product Details
What Our Customers Say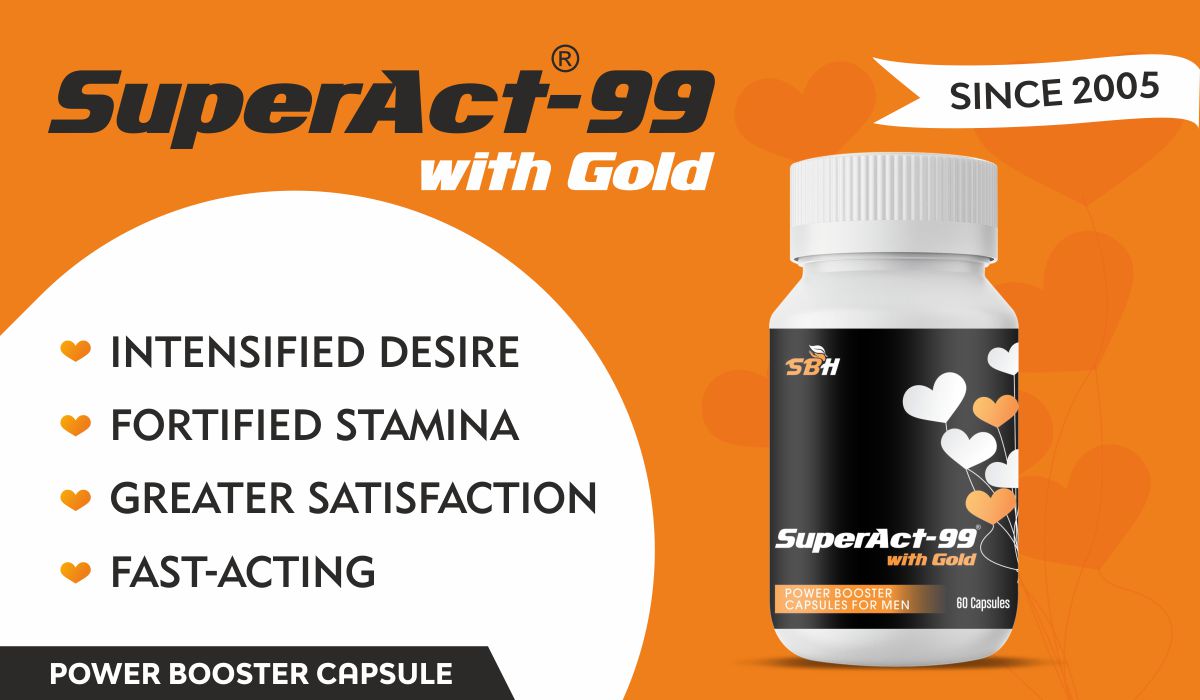 Frequently Asked Questions
1. How is SuperAct®-99 is different from other products available in the market?

SuperAct®-99 Capsule is a blend of carefully selected and precisely blended to create
the most effective formula, which is trusted by 50 lacs customer since 2005

2. Is it safe to use SuperAct®-99?

Yes, it is 100% Ayurvedic

3. In how many days i can see the results?

In most cases, the results are seen from the very first day.

4. Are there any side effects?

These are no side effects as it is 100% Ayurvedic.